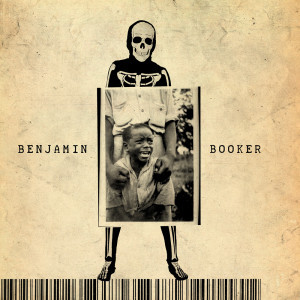 Resist the urge to compare Benjamin Booker to (insert band name here). Yes, traces of the music that Booker listened to growing up can be easily identified but those traces amount to nothing more than a few pieces of a much more interesting puzzle. At the same time that his self-titled debut album is blues, punk, rock, and soul, it's also none of the above. Benjamin Booker did what all great artists try to do, he made a record that captured "himself."
The thing about the blues is that there is only so much you can do with it and because of how well-documented the blues have been, there is little that can surprise us. There are rules to the blues and no one strays very far from them. Even with the current wave of blues-based acts celebrating commercial success, none of them actually sound like they're having any fun. Benjamin Booker is a new document of youth that does whatever it wants. He's a kid who has loved all types of music and is now making whatever kind of music that happens to flow out of him. It is refreshing to merely hear an artist's influences in the act of creating something wholly new.
He adheres to no rules and it is absolutely exhilarating. Booker slips in and out of his howl, falling into a soft coo, finds a falsetto note or two, before letting out a yelp and kicking back into the groove. He changes patterns on a whim and it's the sort of thing only a new artist, a young artist, does. The changes and whimsy are pure and uncalculated. Benjamin Booker's next album may be more radio-friendly or it may try to recapture this current raw, youthful stream-of-conscious style but either move will likely be very much on purpose.  Benjamin Booker is exactly what every debut album should be, a vibrant picture of an artist that we'll never see again.
Standout Tracks – Slow Coming & Kids Never Grow Older