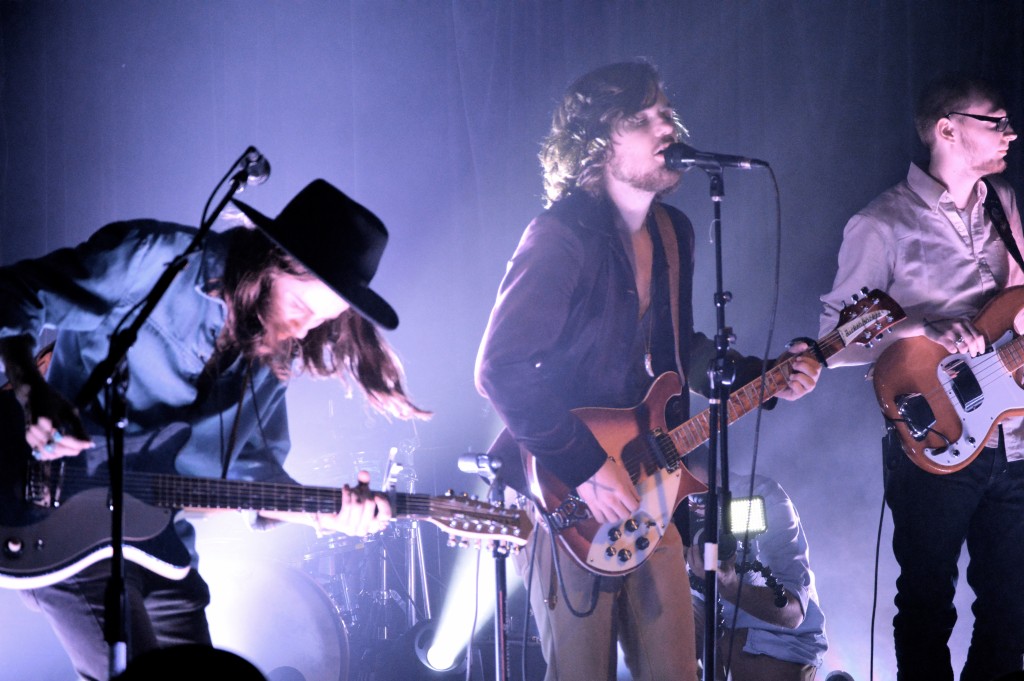 (everything above the asterisks is concert review, everything below is album review)
I saw Starmother play a set in November to a crowd of maybe 50 people. At the release show for their debut album Electric Mistress this Saturday night, I had to push through a packed house at The Prophet Bar to get anywhere remotely close to the stage. The stage lights turned off, intro music came on, the crowd cheered in anticipation…I thought I was going to see a local band but somehow I stumbled into an honest to goodness rock'n'roll show.

Bassist Robert Burroughs, drummer Troy Bruner, and guitar player Charley Wiles took the stage in the dark and began to play. Wiles, decked out in a full length fur coat, kicked into a slide guitar riff that could've just as easily been heard on At Fillmore East four decades earlier. Bruner and Burroughs locked into the groove as singer Blake Cheek sauntered onto the stage and plugged in a guitar. That's when I noticed…three out of the four guys had X's on their hands. Life just isn't fair sometimes. A group of minors can't possibly be this talented and professional and already have the presence of seasoned road warriors, can they? I thought, "Alright, frontload a little firepower, let's see how long it lasts." About halfway through their set, bodies started floating above the audience. Crowd surfing is the equivalent of "the people have spoken." Starmother deservedly won over their crowd on Saturday night. This certainly didn't feel like a band that hadn't yet officially released their debut album.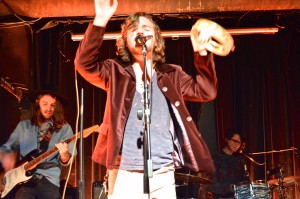 The audience had everything; babies with earmuffs, hipsters, highschoolers, and members of the very good Dallas band, The Roomsounds. When other bands are checking you out, there's something special happening. I mention the crowd because the mix of people and personalities is important. There wasn't just one type or group there because Starmother has done a great job of building a sound that incorporates everything from Jack White to Allman Brothers to John Mayer to Sabbath. You never know how these things will ultimately shake out, but the band I saw on Saturday night earned the right to confidently play on a stage with any band out there, past, present, or otherwise.
***************************************************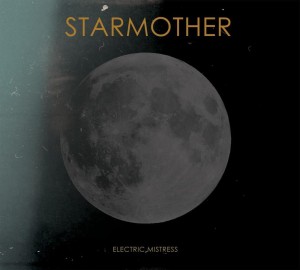 "With great power comes great responsibility."
The curse of bands that put on a great live show, is that there is often a disconnect between their live and studio output. Starmother is no exception to this phenomenon. Their debut, Electric Mistress, is tight and technically perfect with pristine production, certainly worlds away from most bands' debut albums. That said, in a musical landscape where perfection is easily achieved through cheating, the real currency of a band is their sonic personality and the weight of their songs.
Side A of Electric Mistress is loaded with great riffs and hooks that are radio-ready and even flirts with gospel on the track, Just Another Man. It is Side B, however, where colours of the band's future begin to shine through. Love Me, features a chorus that is impossible to not sing along with at the top of your lungs. I mean, you can practically see the guys in the band smiling while belting it out in the recording studio. One For The Money, is easily the standout track of the album and a big part of that statement comes from the very end of the song. The last 15 seconds of OFTM is about as raucous and dirty as a rock band could ever hope to be. In that brief moment of power, Starmother all of the sudden becomes responsible for more because it is the first time, on the recording, you realize how much the band is capable of.
If this comes across as a bad review, it's not. If I were giving Electric Mistress a report card it would get a strong B but it would also come with a "see me after class." Where talent is clearly shown, good should never be good enough, finding greatness should be the goal. I would tell them to pick up Foo Fighters and Wolfmother's debut albums. Foo Fighters is a fine album that would also get a B and has a standout song(I'll Stick Around) that gave the band legitimacy and confidence to explore their own talent. The result of the exploration was The Colour and the Shape, one of the best albums of the 90's. Wolfmother is a fine album that would also get a B, but, the band never explored and they settled for good until they simply faded away.
Stripping away all of my critiques or calls for greatness, the bottom line is Starmother should be proud of what they have accomplished with the release of Electric Mistress. They created a fantastic sounding record that a lot of people are really going to like. More importantly, it proves to the band that they are a band to be taken seriously. So, final verdict – Expect Big Things.
peace,
daniel
http://open.spotify.com/album/2MIy1bQ8siC9voKKV1Ajjl
https://itunes.apple.com/us/album/electric-mistress/id959391074