The Currency Of Cool's Top Ten Albums of 2017
(click the album cover for a link to Spotify)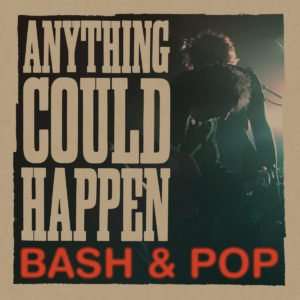 10. Anything Could Happen – Bash And Pop
Rock and Roll is expected to be raucous and rowdy but every now and again, when it's done right, it is completely endearing. Tommy Stinson is an honest-to-goodness rock and roll legend in his own right so it's fascinating to hear him fuse Rolling Stones type swagger with Butch Walker-esque songwriting to create an album that is essentially a love letter to the "bash and pop," aspects of rock and roll. Anything Could Happen is hooky and energetic and feels completely earnest in its efforts. Yes, there is no new ground being broken here but in a modern music landscape that values perfection over heart, having the confidence to release an album like Anything Could Happen is admirable, and, yes, completely endearing.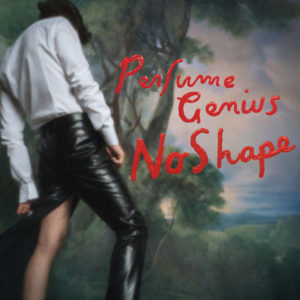 9. No Shape – Perfume Genius
Perfume Genius, the stage name of Mike Hadreas, is nothing short of remarkable. Hadreas has an uncanny ear for melody but, at the same time, has a mischievous streak that compels him to hide those gorgeous melodies under heavily processed vocals. No Shape is much less aggressive than its predecessor, Too Bright. The difference between working with Ali Chant and Portishead's Adrian Utley on Too Bright and then Blake Mills on No Shape creates a drastically different presence on the two albums but the power in the fragility of Hadreas' voice cuts through as the driving force of Perfume Genius. I also feel Matador Records should be included in this conversation as well because they have one of the most impressive historical rosters of diversely unique artists from Teenage Fanclub to Fucked Up and if they continue giving truly creative artists like Perfume Genius room to create, they will continue being the proud benefactors of some of the best music being produced today.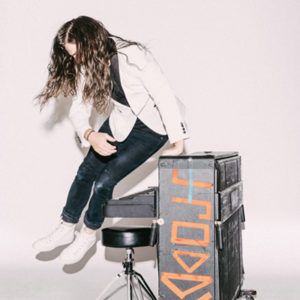 8. Destroyers Of The Soft Life – J Roddy Walston and The Business
Destroyers of the Soft Life was in no way the album anyone expected out of J Roddy Walston and The Business. For a band known for live shows soaked in reckless abandon and Jerry Lee Lewis piano fire, an album that feel like a perfectly written emotional statement seems much more in line with U2 than JRWATB. Destroyers Of The Soft Life is worlds removed from all previous J Roddy albums. It is initially jarring because nobody likes it when their rock and roll saviors go soft but, upon a repeat listen, this album really is a masterpiece. The writing is impeccable and the music is restrained but not neutered. The vocals on the album still retain some of that classic J Roddy growl but here they feel more as an invitation to discussion rather than a speaking in tongues tent revival. Fans of JRWATB may very well not like this album at all but that should not take away from the fact that Destroyers Of The Soft Life is maybe the best and most focused album the band has released yet.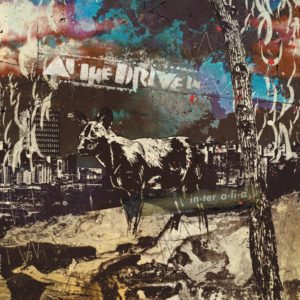 7. In*ter a*li*a – At The Drive In
(you can read my full review of In*ter a*li*a at http://thecurrencyofcool.com/2017/05/album-review-inter-alia-at-the-drive-in/ ) Bottom line is, nobody expected to ever get another new song out of At The Drive In, let alone an entire album. Most reunion albums tend to be nostalgia grabs. ATDI has played a handful of cash grab shows over the last five years but the band often seemed disengaged and most people felt the cash grab title on those shows was fairly warranted. That said, the band that recorded In*ter a*li*a is a punk rock whirlwind filled with vigor and vim and seems completely disconnected from the band I saw on the Lollapalooza stage in 2012 (I must note that seeing At The Drive In at Lollapalooza in 2012 was one of my absolute favourite shows, it was simply something I never thought I would see in my lifetime, so I'm not bashing that show, simply saying that the 2017 version of ATDI is a serious force to be reckoned with completely outside of any sort of nostalgia factor). After almost twenty years away, it would seem unlikely that a band would still have so much to rage about but in the months after the albums release it has become clear that Scientology, abuse of power, rape, and gaslighting are the targets of that rage and listening to the album with new information completely elevates the already incendiary music to a higher and more important level.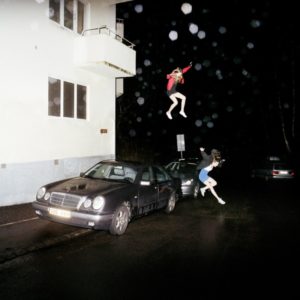 6. Science Fiction – Brand New
There are two reviews or sets of discussion for Science Fiction by Brand New. One discussion is around the maturity of the band and their transition from pop-punk emo heartthrobs to noise-rock enigmas to elder statesmen of a genre giving a master class in how to retire with grace. Another discussion is around the controversy in the wake of the #metoo phenomenon and how some of the knowledge of prior shameful events reframe not just this album but all previous Brand New albums. I guess this review wades into the discussion, which I would rather just abstain from because it's incredibly sensitive. Sometimes, you can separate the art from the artist. Sometimes you can't. And here, with Science Fiction, you end up in the awkward area of acknowledging the flaws or reprehensible parts of the artist and then seeing their art in a whole new light and finally realizing what all their art had been about in the first place. Retrospectively, the first two Brand New albums are about youthful arrogance and lust and seeing just how much you can get away with. They are fake and manipulative and wrong. The band took a major shift with the release of The Devil And God Are Raging Inside Me. The music wasn't arrogant anymore, it was full of remorse and self-loathing. It was riddled with questions of whether or not God could ever forgive someone with such a dark past. Science Fiction is a fascinating final album for a band. All at once you can hear young arrogance overlaid with the self-loathing of a more aware participant which is finally seen through the eyes of an older man, regretting the actions of a younger man he barely recognizes and battling with how the sins of the past weigh on the eternal future he is no longer certain exists. I hate that an album can benefit from from the wrongs of the past but the new knowledge of the past creates context for almost two decades worth of albums. It is as troubling as it is fascinating.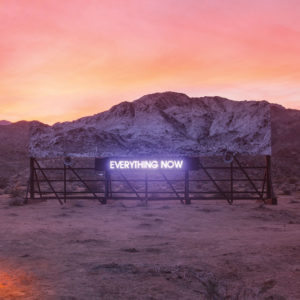 5. Everything Now – Arcade Fire
Arcade Fire released three stellar albums to start their career: Funeral, Neon Bible, and The Suburbs. They were rising stars with each album. Then they released Reflektor in 2013. Reflektor was one of the worst albums I've ever heard. The entire double album was an embarrassing dance experiment that made Mick Jagger solo albums seem like thoughtful, mature examinations of dance culture in the 80's. Expectations weren't just low for the next Arcade Fire album, they were non-existent. Everything Now, honestly, blew me away. Everything Now is a perfect mix of everything Arcade Fire has done before. It is danceable but it's also deep and dark, has a punk edge, and is still funny in ways very few bands will ever be. One of the highest measures of an album is how it translates live and I had the privilege of witnessing the live debut of this album's new songs at the small, historic Metro in Chicago one week after the release of Everything Now. The audience reacted to the new songs with the same fervor they had when the band kicked into their signature song, Wake Up. Everything Now feels like a succinct summation of a career thus far and opens the door for the next phase of their career.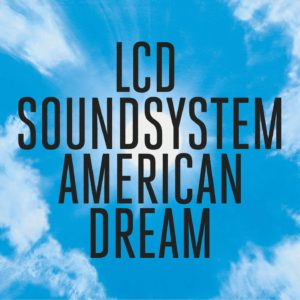 4. American Dream – LCD Soundsystem
American Dream is another album that came out this year that feels unreal simply because no one ever expected new material to come out from the band. American Dream stands out amongst the previous LCD Soundsystem albums because where those albums built their foundations on sarcasm and hipster cred, the bedrock of this album is honest sincerity. LCD Soundsystem had certainly shown flashes of this side before on songs like Someone Great, All My Friends, and New York I Love You But You're Bringing Me Down. American Dream fashions a full album of intimate sing-alongs that can stand firmly with any of the bands greatest songs.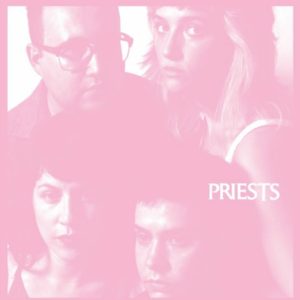 3. Nothing Feels Natural – Priests
It is hard to put a finger on what makes Nothing Feels Natural so special. The songs aren't hook-driven, they don't have huge memorable earworm melodies, the instrumentation is reverb-soaked and sounds like it's being played in a big empty room. But it feel special. If you select any single track on the album to show someone, odds are they may respond with something akin to "oh that's nice," but playing the full album all the way through is a completely different experience. By the end of the album, you are completely on-board with the band and singing your head off about Burger King and smoking Reds. My favourite song on the album isn't even sung by the lead singer, it's a steamroller stream-of-conscious rant from the drummer that has more in common with Patti Smith than it does anything from today's SXSW indie scene. I wish there was more that I could write about Nothing Feels Natural but there's nothing I can write that captures or explains the album. You just have to listen.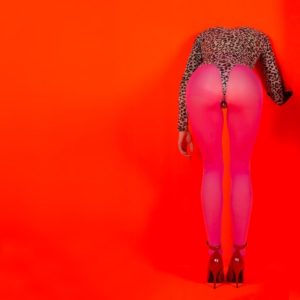 2. Masseduction – St. Vincent
St. Vincent has been a critical darling for years but, to me, the music just never quite rang true or felt authentic. On Masseduction, something is different. St. Vincent feels like an album written by Annie Clark rather than her guitar-hero pseudonym. Even on the most synth-driven songs that have an assist by John Congleton or producer de jour Jack Abrahmoff, still feel incredibly personal. On Masseduction, Clark's voice has never been stronger, or alternatively, more paper thin. Perhaps that is the mark of any great work of art, finding that rare balance between displays of public confidence and admissions of private insecurity. Now, that all of that is out of the way, the songs themselves are simply fantastic. There isn't a weak track on the whole album. It is rare to have such compelling pop songs riddled with such deep meaning. The catchy Pills refrain wouldn't be half as memorable if the lyrical content behind it wasn't both humorous and tragic. Masseduction can probably be best encapsulated on the track, Happy Birthday Johnny, which may be the best of St. Vincent's career.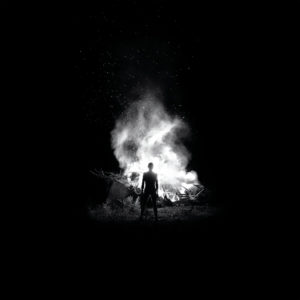 1. Offerings – Typhoon
Offerings by Typhoon is an interesting album of the year because technically the album won't be officially release until next year. That said, Offerings is the album of the year to me. A few months back, when Typhoon announced the coming of an untitled new album at some point in the near-future, they added an interesting opportunity. In a handful of cities across the country, 20-30 people would be able to listen to the new album with members of the band and then go get a drink with the band after the listening event and talk about the album. I immediately signed up to drive from Dallas to Austin in the middle of the work week and be part of this experience.
The details of the listening event were few and far between. I received an email from the band the day before the event, giving me directions to a park in East Austin and a time to arrive, along with instructions to bring a jacket and a nice set of headphones.
I showed up to a set of bleachers behind an unkempt and unused baseball field. There were about fifteen people sitting on the bleachers in silence while Toby and Shannon from Typhoon were checking people in. They took my drivers license and in return handed my a small portable cassette player. Because most of us hadn't used a cassette player since probably 1994, Shannon gave us instructions on how to use it. Once we were all seated on the bleachers, we were each handed a folded piece of paper. We all began reading the note at the same time. Written on the page were emotional instructions – clues to a state of mind, hints to what we might experience on the album, and a request to experience nature around us as we listened. I put on my headphones and pressed play.
Immediately, it was clear that this album not only wouldn't be like any Typhoon album that had come before it but it wasn't even really a traditional album, it was a movie. Gone were the group singing choruses, the clever quips, and perky brass sections. In their place, I was greeted by spoken word, field recordings, and sparse instrumentation.
I found a small set of bleachers looking over another abandoned baseball field that faced the setting sun. Everything was perfect. The music was sad and the lyrics were of a person grappling with death itself, and watching the night sky slowly devour the last traces of sun was the ideal environment to truly experience what this album seemed to be about.
The album, as I mentioned is by no means traditional. Yes, it has melody and song structure, but the songs all flow together like one large movement. There are times where the music becomes disorienting. Who is singing to me, where is that voice coming from, is this the same character talking to me? These aren't just questions I had as a listener, but the questions the subject of the album was wading through.
I took a few notes as the album went on, knowing this would be my only chance to hear the album until its official release date, which hadn't been determined at the time. This added to the cinematic feel of the album because you can't go back and rewatch a scene of a movie that's in the theaters, all you can do is experience it and then later talk about your memories of it with others who shared in that same experience. The production on this album is huge. It has traces of that Northwest indie Phil Ek sound mixed with the complexity and sheer magnitude of Alan Parsons' work on Dark Side Of The Moon.
The interesting thing to me is, for as awe-inspiring as the sonic qualities of this album are, it is the lyrics that ultimately stand out the loudest. "Try to amputate the parts of you that made you scared to die." "I saw you in a dream before, standing before my open door." "Would you recognize my cosmic residue? I'll take some time to erase myself and what's left I'll leave with you."
As the album unfolds, very much like a movie, I started deducing how the album would end. I had very concrete thoughts on how I would end this movie/album and with each song that passed, getting closer to the ending, I felt more and more anticipation, eager to see if the ending would play out the way I hoped. In the end, Typhoon gave me exactly what I wanted. The ending was immensely satisfying and the perfect conclusion to what had been a majestic 90 minutes in Austin.
Context matters. I hope the band uses the same note that they had written for us as our emotional instructions for the liner notes for the album. Objectively, knowing nothing of the album or its intentions or aspirations, it could be seen as a beautiful album that could use some editing to bring the run time down. Subjectively, however, it's a fascinating picture of the reality of imminent mortality. It bounces and skips and repeats, feels devoid of hope, confused, but still holds flashes of a beautiful past, and dangles the idea of what comes next.
Typhoon announced the album would be called Offerings and will be released for you to hear on January 12, 2018.
I hope you enjoy these albums as much I have this year!
peace,
daniel