As 2015 comes to an end, I am reminded of what a fantastic year it has been for music. There is so much that I have listened to, in some cases since the very beginning of the year, that has completely enriched my life this year. I have included my top 15 favourite albums for you to hopefully enjoy as much as I have. (HINT: Click the album cover to go the album on Spotify)
Adventures – Supersonic Home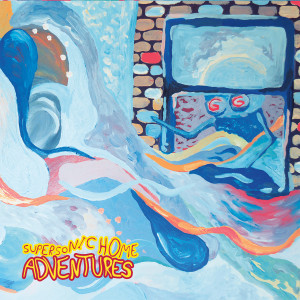 I have finally been alive long enough to hear the bands that I grew up listening to become influences on the new bands. Bands like Adventures are especially interesting because their tells are obvious(you can't miss the accents of Weezer/Taking Back Sunday/Get Up Kids) but they create music that is completely their own. It's rare to hear an album that sounds so familiar yet fresh at the same time.
Raury – All We Need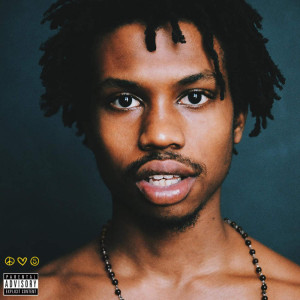 When is the last time you heard a purely earnest hippie album? As a statement, All We Need, would be lost in naiveté if not for the passion in the voice responsible for it. I had never heard of Raury prior to stumbling across this album and that's probably because he's only 19 and hadn't commercially released anything. Yet somehow, this 19 year old managed to get signed to a label and then convinced them to let him record an album mishmash of folk and r&b and then somehow got RZA, Tom Morello, and Big Krit to guest on said debut album. There is an element of space brain not heard since the weirdest versions of Funkadelic and Andre 3000. In an age of highly predictable albums from all genres, it's remarkable when something can surprise you like this.
Kendrick Lamar – To Pimp A Butterfly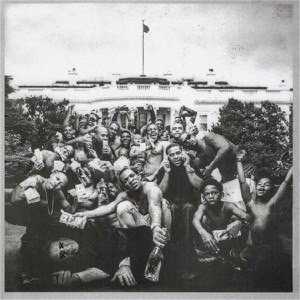 From the moment you hear Kendrick Lamar waxing eloquently over a jazz drum break by Sput Searight (from Denton, TX band Snarky Puppy), it becomes clear that To Pimp A Butterfly is going to be an interesting piece of work. For every radio-friendly single like i and Alright, there are also phenomenally different tracks liks King Kunta and u. The album feels important and from its rankings on most year-end lists it would appear that most people agree with this feeling. That said, I am curious how many people actually listen to the album over and over. I've seen Schindler's List, it is a masterpiece…but I don't know that I've ever really felt driven to re-watch it. Not all art is designed for frequency, some is intended to simply create an experience.
Tobias Jesso Jr – Goon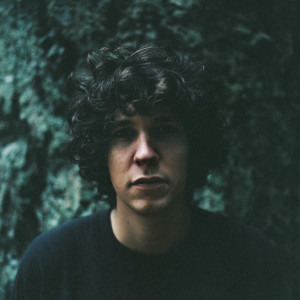 There is something endearing about an album like Goon that is so unafraid of being uncool and is confident to simply be what it is, an exercise in well-crafted sparsely produced pop songs. I challenge you to listen to the album not be immediately sucked into the tunes. Every song is catchy and wouldn't sound out of place on an early-era Elton John or Randy Newman album. That's not to say that the songs sound dated either. A good song played on piano is timeless. When this album came out earlier in the year, I thought to myself that there is too much catchy material for Jesso to stay under the radar for long. Fast-forward to the Adele zeitgeist. Tobias Jesso Jr wrote her new hit, When We Were Young. There is a premium on song-writers this good.
Tor Miller – Headlights EP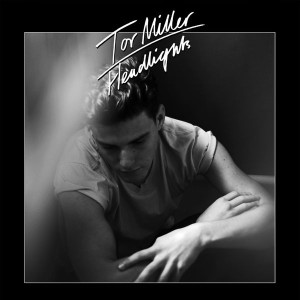 Normally, I don't include EPs on my year end list, but Tor Miller's Headlights EP was too compelling to not talk about. The trouble with most ballads and balladeers is that there is often the underlying feeling that the artist knows they're writing schlock and they're winking at the audience while singing. The songs Tor Miller has written for this collection feel incredibly honest and are sung with the power of an unknown trying to just get somebody somewhere to listen. There is no winking here. In just four songs, Miller creates a small room in New York and gives you the privilege of a private show followed by the artist turning to you and asking, "So, what did you think?"
Langhorne Slim – The Spirit Moves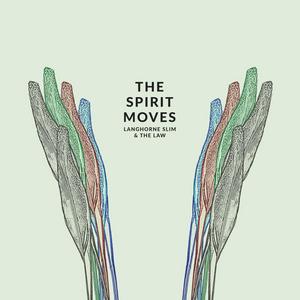 Langhorne Slim is the type of artist that believes in the power of Rock & Roll and espouses the healing power of music, go see him in concert and you'll catch a few of his fiery sermons. His own music, unexpectedly, sounds like a man possessed with the spirit of sound. The Spirit Moves is probably his best work yet and a strong addition to an already solid catalog.
Anderson East – Delilah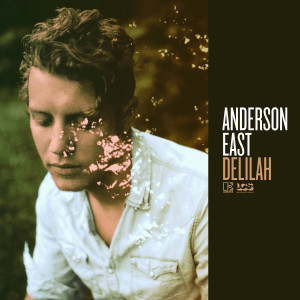 It is profitable to peddle in nostalgia in the music business. When I first noticed the trend of new artists sounding like old Stax Records artists, I was intrigued but found that apparently recreating a sound isn't that hard but capturing the soul is next to impossible. Anderson East's Delilah succeeds where most of his contemporaries have failed because I think he is genuinely coming from the same places as his heroes, less than an hour drive away from Muscle Shoals. There are songs that will grab you as being written by a kid who grew up listening to Aretha Franklin and Otis Redding but at the same time maybe got to spend a little time with Jason Isbell too.
Sufjan Stevens – Carrie & Lowell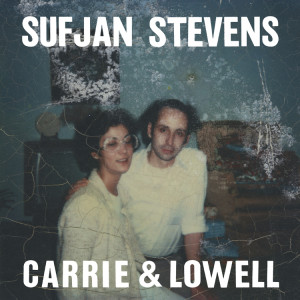 Sufjan Stevens has, thus far, had a consistent output, to a fault. If you heard on Sufjan Stevens song you had heard them all. They were all good but to a certain extent they were interchangeable. On Carrie & Lowell, he isn't singing about cities or killer clowns, he's singing about his life and the failings and hopes and deaths of those that have had the biggest impacts on him. With this honesty, a group of songs that could've been absorbed into his discography end up resonating in a way none of his work ever has before. It is a great album to drive to or cook to or write to or do just about anything to, and that is a true accomplishment.
Girlpool – Before The World Was Big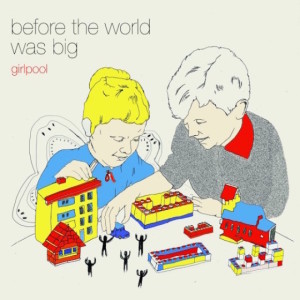 First off, any group that has the audacity to open their album by basically ripping off Velvet Underground's Heroin deserves points for sheer stupid guts. Now, if that song absolutely works then that's a completely added bonus! I love this album because of how innocent it is. Girlpool members Cleo Tucker and Harmony Trividad are barely adults and lamenting how simple life was before the world was big. As someone older than them, it's sweet hearing them sing like this because we know that in a few years they'll be singing about how great it was when the world was big. This is a catchy album that reflects on a very recent transition and the hope and longing they sing with is maybe one of the most uplifting things I've heard this year.
Beach Slang – The Things We Do To Find People Who Feel Like Us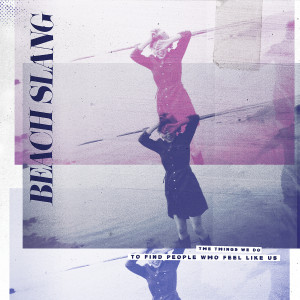 Beach Slang had the unfortunate luck of releasing an album in the same year as Titus Andronicus, otherwise The Things We Do To Find People Who Feel Like Us would have easily taken the top spot in punk albums of the year. This album is full of soaring hooks and every song feels like it should be the soundtrack to gorgeously shot actions sequences of surfing or skating or running, this is music built to be alive to. James Alex has an intriguing voice as well. This doesn't necessarily sound like a compliment but it's kind of a mix between the singer from Blue October and a little known Austin, TX punk band Dynamite Hack. Musically, while Beach Slang is definitely a punk band, there is enough new-wave guitar work to mellow the sound out enough to appeal to much wider audience. Their song, Too Late To Die Young, is one of the top songs released in 2015.
Elvis Perkins – I Aubade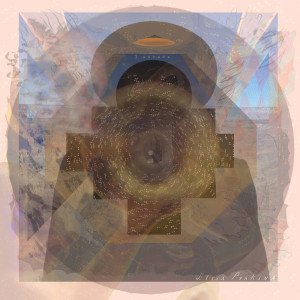 There is not one wasted note on Elvis Perkins' I Aubade. The level of detail that went into the recording is amazing. It is rare to hear an album that is so obviously not created with any commercial aspirations to have been treated with such a level of care. The album is, at its heart, an updated version of a record that could've come out in the early 1900's. It is unfashionable and meticulous and soft and, remarkably, it doesn't demand attention but completely commands attention.
Youth Lagoon – Savage Hills Ballroom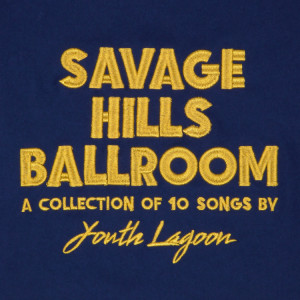 Youth Lagoon's, Trevor Powers, has one of the most unmistakable and unique voices in music today. It is high pitched and warbled but powerful in its passion. Savage Hills Ballroom opens with a delicate track that before its three minutes is up has transformed into a late-era Nine Inch Nails track and then transitions into the second track and is changed back into tenderness. Such is life. It mostly just goes along but then something comes up and rears its head and growls, only to then find us just going along again. One of the best lines of the year comes from The Knower, "Everybody wants to think that they're good at heart when they're full of hate." Powers doesn't mince words on this album and it covers the range of life in just over half an hour. Savage Hills Ballroom is an album that you can happily listen to on repeat, over and over and over.
Courtney Barnett – Sometimes I Sit And Think, And Sometimes I Just Sit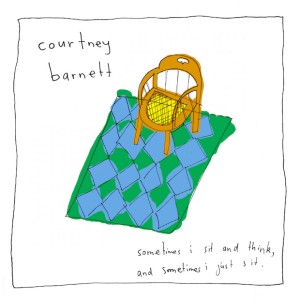 Courtney Barnett had the unfortunate luck of releasing an album in the same year as Father John Misty, otherwise Sometimes I Sit And Think, And Sometimes I Just Sit would easily have won the award for Highest Lyrical Achievement. Barnett's wordplay is nothing short of genius. It is clever without being snarky and makes you look at the world through a set of eyes very much different from our own. Lyrics alone would've been enough for this album to break into the top ten but fortunately for all of us, this album is so much more than the words. It is punky and grungy and every melody is delivered with a clever slacker's punch. Barnett's voice falls somewhere between Patti Smith and Courtney Love probably bests them both with completely enjoyable songs that are at once both intelligent and dumb fun.
Titus Andronicus – The Most Lamentable Tragedy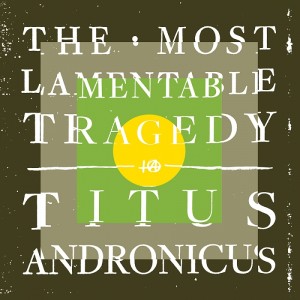 There is no finer song in 2015 than Dimed Out, the centerpiece of The Most Lamentable Tragedy. This song encapsulates everything that is the confusion and wonderment of life. The loveable loser, the fury of being misunderstood, the raging against the machine, yet loving life and everything it stands for, wanting to experience every single second of life in complete clarity…in less than three minutes. You can find all the details you'd ever hope to find on Genius.com regarding this album seeing as how lead singer, Patrick Stickles, annotated the album in painstaking detail. The bottom line is, few albums, post-1980, have even attempted something as grandiose as Titus Andronicus has achieved here. Is the album self-indulgent? Yes. Is the album bloated and could be pared down? Absolutely. But, if its scope had been reigned in by outside forces, this album wouldn't have provided the same experience for the listeners that took the time to sit through the whole affair. The Wall and Tommy have tons of filler and nobody listens the albums front to back now, but experiencing those albums in their entireties was a seminal part of growing up. And the next generation to music fans will all remember the first time they listened to The Most Lamentable Tragedy.
Father John Misty – I Love You, Honeybear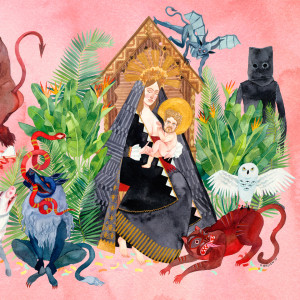 I will admit, I wrestled for a long time with the decision of who to rank as number one this year, Titus Andronicus or Father John Misty. In the end, the decision came down to the fact that I Love You, Honeybear soundtracked one of the most important periods of my life. Where The Most Lamentable Tragedy was a massive affair covering the minutia of an individual's brain, I Love You, Honeybear is a lush, expansive, yet concise, trip through the entire lifetime of a 'til-death-do-us part relationship. This album came out shortly after I got engaged to my now-wife. It was therapeutic to hear somebody else, who was in love, work through their reservations on forever; balancing the wonderful idea of someone else with hesitance about your own commitment to the cause or fears of changing or not being a suitable mate. Getting the opportunity to hear someone talk about the questions I didn't know we were allowed to speak out loud was very encouraging. All that said, Father John Misty has the best voice in music right now, both in terms of tonality as well as his grasp on how he says things. He worked with Jonathan Wilson, the best producer in America, on this album. He created the most gorgeous physical album release. He is the best live artist currently performing. From barnburners like Ideal Husband to tender love songs like Chateau Lobby, the album covers every base without an ounce of fat. Everyone should own this album. No question.
So, that is the list for this year. Happy listening!
peace,
daniel