*ROCK & ROLL PROFESSIONALS*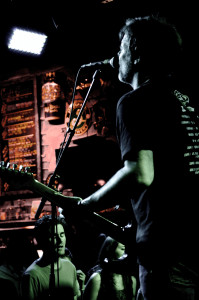 Few are willing to put in the work needed to achieve their goals. Even fewer have a work ethic that keeps them working long after they have hit success and subsequently watched it unfairly erode from under them.
With the 1996 single, "Bound For The Floor," Local H stormed onto the alt-rock scene and summed up youthful apprehension in just 25 well-placed and repetitive words. They played festivals. They toured with Stone Temple Pilots. Between "Bound For The Floor," and "High-Fivin MF," they proved that brevity was still powerful.
Their follow-up album, "Pack up the Cats," built upon this success but changed the formula. For all the bands that reference Cheap Trick as an influence, Local H is probably the only band that actually shows it and it is all over PUTC, particularly on "All The Kids Are Right."
They got dropped from their label. The drummer quit. The band kept working.
To put it mildly, their 2002 album, "Here Comes The Zoo," is in strong contention of being the best album of the decade. There isn't one filler track. Every single note was calculated and perfect. It was an album without genre or time and it still holds up as one of the finest pieces of music I have ever heard.
It was on the tour supporting, "Here Comes The Zoo," that I first saw Local H. I had just finished up my first year of college. In high school I went to tons of concerts but every single one was a big event, a festival, an arena. Local H was the first show I saw in Deep Ellum. I didn't know anyone at school that knew Local H other than the one "copacetic" song so I went by myself. They played at Trees, capacity 600. They played at Trees to an audience of maybe 50…fifty people to see Local H play through one of the best albums of the 2000's. That show ranks in the top five shows that have influenced my views on music. Local H didn't play like a band playing to an audience of 50, they played like a dream-filled band granted the opportunity to open for some legend in Madison Square Garden; they played like their existence depended on it. The passion and fervor they showed in a room that didn't require it made a lasting mark on me.
Fast-forward thirteen years – Local H has steadily released albums, toured faithfully, and become cult-heroes of rock & roll. The whole time, they played balls out as if their lives depended on it, whether or not anyone was paying attention.
Local H just released a solid new album, "Hey Killer," and came to Three Links in Dallas. They played to a crowd of maybe a handful more than fifty…probably many of the same fifty that they played to thirteen years ago. And, true to form, they left everything on the stage. Well, almost everything…Scott Lucas(vocals/guitar) still had enough energy to go work the merch booth immediately after the show.
After years of seeing bands I love play in Deep Ellum, I am spoiled. I am accustomed to meeting the band after the show, talking with them, taking a picture, and, admittedly, sometimes simply fanboy gushing. After the Local H show, I got in line to buy something just to talk to Scott and let him know how much that show at Trees meant to me.
During the course of the show I had a few Velvet Hammers from the wonderful Peticolas Brewery. When it got to my turn in line, the weight of those Hammers hit me and it took me a few seconds longer than usual to gather my mandible dexterity. In the few extra seconds I took, I'm sure looking like some sort of confused child, Scott realized I wasn't buying and moved on to the next customer. It hit me in the face, Local H are true rock & roll professionals. They aren't there for your adoration or praise and they aren't there for reviews or glory. They rock out because they have to. They rock out because this is their livelihood – this is how they eat.
That moment of realization only further cements what I saw thirteen years ago. People complain about rock being dead but that's because the vast majority of us never see what it takes to keep rock & roll alive. Rock & roll can be a thankless job that, technically, nobody has to do. Rock & roll exists today as a labour of love and duty. So, hats off to Local H and the rarified breed from which they come, the ones who sweat and bleed and show the rest of us what real work looks like. To nick a phrase from a band cut from the same cloth, "for those about to rock, we salute you."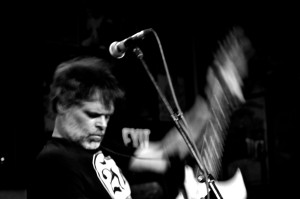 peace
daniel