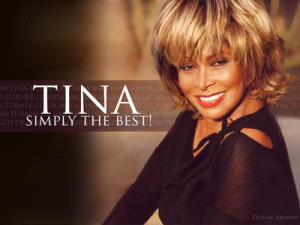 HERE WE GO!!!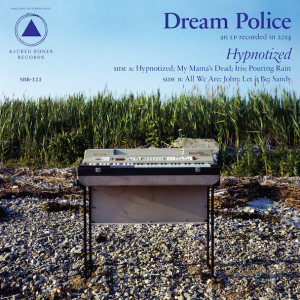 Dream Police – Hypnotized If ever there were a perfectly named album, this is it. You can listen to the whole album in one sitting without realizing it and that's not a bad thing. The groove of the album just kind of washes over everything and makes for a great soundtrack to whatever you happen to be doing. Side note, Dream Police is a second project of members of The Men.



Somos – Temple Of Plenty This is the first of two Boston bands on the list (there were a good number of other Boston bands I wanted to include as well). The Northeast is creating some of the finest hard-driving, sing-along, catchy punk music out right now. The thing most interesting about this new-wave of punk is that, stylistically, it avoids most of the signatures of the original emo scene yet somehow still recalls the spirit of youth and all that comes with it.
Fucked Up – Glass Boys key lyric "It's the privilege of mass delusion." I'll admit, my favourite version of Fucked Up is when they are at their most epic and bombastic. That said, when the fat is trimmed and the band operates on a lean budget, you feel the real power of the band – melodious backdrops for someone to scream their mind over.

I saw them twice this year, once at a Red Bull Sound Select $3 show at Club Dada in Dallas and once at SXSW. The Dallas show was a great fan show, playing extended cuts from the Zodiac series as well as the expected hits.

The SXSW show was quite different, it was an example of the power music has to pull people together. They were sandwiched between rappers Ratking and Tyler the Creator and the crowd was essentially a giant Oreo cookie. Black kids in the front who had been waiting all day to see Tyler, white kids wanting to mosh, then the more patiently waiting black kids in the back. Fucked Up took the stage somberly. They addressed the elephant in the room, the people that had been killed and injured the night before from a drunk driving high speed chase. They talked about the importance of letting the people you love always know it and to always take care of each other. They hinted at a spirituality I had guessed didn't necessarily register with them. The crowd listened to every word. The band started playing. Within seconds there was no division between the black and white parts of the crowd. Everyone was smashed together and either enjoying their favorite band or loving this crazy new music they had never heard before. The only division at that point was between those with energy and the old people like me who didn't feel like getting elbowed in the face anymore.
Tokyo Police Club – Forcefield This is a power-pop classic all the way through. They've matured from the days of Your English Is Good but it's for the best. From the distilled observations in Toy Guns to the surprising structure of Argentina, TPC is running at the top of their game and one of the best Canadian exports since the band directly above them
TV On The Radio – Seeds This one took me for a big surprise. TV On The Radio has always been a somewhat gloomy band to me and to hear their first release since the death of their bass player sound so happy was shocking. Seeds is a positively upbeat breath of fresh air to a band that needed it. Dave Sitek remains one of the most impressive musicians and producers that no one is talking about and that is totally fine by me.
Death From Above 1979 – The Physical World I saw DFA 1979 open for Nine Inch Nails almost ten years ago…I was unimpressed. They are back this year with an album that their fan based has largely lambasted and I think it's probably one of the best albums to go run or hit the gym with in years. It's heavy, catchy, loud, and you can actually sing along to it.
Lana Del Ray – Ultraviolence The best opium den music of the year! Seriously, LDR's first album was a mild interest to me because I really liked the single Videogames but the rest didn't do that much for me. At that time with bands like The xx, it seemed like sparse production was the new "it" thing to do. Ultraviolence was produced by Dan Auerbach of The Black Keys. I can't even explain the depths to which I thoroughly dislike The Black Keys and Dan Auerbach. That said, he did a phenomenal job creating a real work art with Lana Del Ray. It is smoky and painted with a slow, seething anger that maybe you just don't expect from someone so pretty. Highlight of the album is actually a cover an old Nina Simone song, The Other Woman – one of the best songs released this year.
Run The Jewels – RTJ2 JUST LISTEN. Killer Mike and El-P are bigger than the sum of their impressive parts. They got Zach de la Rocha from Rage Against The Machine to guest on a song with them…and he was the weak link. When the most ragiest and fury-est guys in history is the tame one, you know you're listening to something special. The track Early is simply devastating, especially given everything the current state of affairs between police and the general public right now.
LP – Forever For Now Forever For Now is simply the best pop record of the year. She has one of the most unique voices I've heard in a while. On first listen you might be tempted to think this is maybe some studio trickery of the highest order but jump over to YouTube and listen to live and acoustic performances, she is stunning. So why isn't LP dominating the popular radio? She made the unfortunate decision to not walk around topless and sing about subjects other than her back-end.
 Perfume Genius – Too Bright Perfume Genius was a latecomer to the list because I only stumbled across him in the last few months but I wish I had found him sooner. I don't really know how to describe it other than real. There isn't a tonal quality that pervades the album. It has energy, mellow-drama, and steps into darkness in surprising turns that you don't really see coming. It reminds me of For Your Pleasure by Roxy Music and that is a high, high compliment.
   The Hotelier – Home, Like No Place There Is Aptly titled opening track, An Introduction To The Album, single-handedly earned The Hotelier a spot on my top twenty. If the rest of the album had been unlistenable it still would've ended up in at least the last slot. The sheer epic audacity of the song achieved without resorting to a wall of sound of fake string symphonies is something to applaud. The rest of the album, luckily, is also fantastic. No other track ever comes close to touching that opener but, man, if nobody knows your band and you get one shot, you should come out swinging and this is exactly what swinging for the fences sounds like!
 Cloud Nothings – Here and Nowhere Else I dare you to try and drive the speed limit if you place this in your car. For 31 minutes, Cloud Nothings, grab you and don't let go. This is probably the most raw and impassioned release I've heard all year. Listen to Psychic Trauma…your body starts shaking because that energy immediately soaks in and has to find an outlet. And as much as you try, you will never be able to air drum even half the notes in the song.
 Ryan Adams – Ryan Adams Ryan Adams wrote, arranged, and produced the whole affair at his new studio and release on his new label…he couldn't have picked a better album to be self-titled. This is Adams at his finest. The days of on-stage temper tantrums and prolific drug use seem to be behind him, perhaps a result of settling down and marrying Mandy Moore a few years ago(if this is because of her then this is the best album of her career as well). One more album like this and we have our new Tom Petty! If you are like most of us and think Come Pick Me Up and Wonderwall are his best songs, prepare to get blown away. Incidentally, I saw him play in Dallas a few weeks ago and the guy has maybe the best vocal control of a male I've ever seen in person.
 Lee Bains III & The Glory Fires – Dereconstructed I was going to see Diarrhea Planet at Three Links in Dallas and I checked out the openers, Lee Bains III & The Glory Fires, on Spotify the day of the show. I was shocked that a band this good had managed to escape my radar. They were a poor choice of an opening act because anyone that plays after them doesn't stand a chance. To paraphrase Breaking Bad, LB3&TGF are the ones who mop…the floor with all other bands on the bill. That is all in the context of seeing them live, however. So how are they on record? Well, Skynyrd passed the Southern baton to The Drive-By Truckers and it's now officially been passed on. On that note, all whining, left-leaning acts can knock it off now because these guys have you covered, so that baton has been passed too. From his online posts, Lee Bains may as well be made an honorary black guy, founding father, Allman brother, and Auburn teammate. Read the lyrics on the album, this isn't a trite affair. There is an empathetic and righteous anger on Dereconstructed that has been missing since Vietnam.
 Against Me! – Transgender Dysphoria Blues I will create no false perceptions of myself – I am blunt; I can be harsh; I believe what I believe; I am prejudiced; I am a product of my surroundings; I take full responsibility for my thoughts and actions. I do not understand the mental state of a person that identifies as a gender other than the one represented by their genitalia. They, as a group, I cannot comprehend. With each individual person, I believe, I hope, I can exhibit sympathy and have compassion. Albums like Transgender Dysphoria Blues are so impactful because they can take the most divisive issues and bluntly state them in first person and make the hardest heart take notice. "You want them to see you like every other girl, they just see a faggot and hold their breath not to catch the sick." I defy you, whoever you are, to listen to the title track to the album, hear that lyric, and not feel what this man is saying. It is tragic in a way I can't understand but I feel it and that is exactly what music is supposed to do.
 Strand of Oaks – HEAL Read the press releases or interviews with Tim Showalter to get the context of this album if you want. You don't need to though. Knowing what exactly spurred this album is less important to the listener than the output. The bottom line is that this is a timeless album of isolation with light shining around the edges. It is as much the perfect soundtrack to teenage angst as it is thirty-something wandering or late middle-aged regret. The factor that separates this album from the other 37 million records about dissatisfaction is that this album has hope embedded in its bones. I mean, the album is actually named HEAL. Whoever you are and wherever you are in life, this album will matter to you.
 Say Anything – Hebrews Disclaimer: Say Anything is in my top five favourite bands so I am absolutely biased to either love or loathe anything they put out. Say Anything aka Max Bemis feels like an out-of-town brother or cousin to me. I have followed everything he's done on Facebook or Twitter, seen the ups and downs from the distance, and judged them all. Hebrews, to me, is the spiritual sequel to …Is A Real Boy, in that it is weird and ugly and fun as hell to sing along to. IARB was written, from what I understand, from a place of raw output clouded by a fog of drug use and untreated mental issues. Hebrews, is an album with three releases in between that have been reflective of a period of adjustment to new life, sober life, married life etc. Not many people get to make the album they always wanted to twice. Max did it once as a hazy memory and now again with clarity. He sings of fatherhood, insecurity, pressure, work, religion, and does it with a group of his closest friends, family, and heroes. I really can't say enough about this album from a musical and lyrical standpoint but the biggest reason it is my top ranking for 2014 is that it is an album I am proud of the artist for making. This is as close to a perfect album as a band like Say Anything can make and it happened after three albums worth of butchered reviews. Lesser bands would've quit. Lesser men would've reverted to the behavior that perhaps was attributed with their success in the first place. This album is the culmination of one man's journey. The next Say Anything should be a new book because this one is finished.
20. Dream Police – Hypnotized
19. J Mascis – Tied To A Star
18. Somos – Temple Of Plenty
17. Fucked Up – Glass Boys
16. Tokyo Police Club – Forcefield
15. The Old 97's – Most Messed Up
14. TV On The Radio – Seeds
13. Death From Above 1979 – The Physical World
12. Lana Del Ray – Ultraviolence
11. Run The Jewels – RTJ2
10. LP – Forever For Now
9.    Perfume Genius – Too Bright
8.    Benjamin Booker – Benjamin Booker
7.    The Hotelier – Home, Like No Place There Is
6.    Cloud Nothings – Here and Nowhere Else
5.     Ryan Adams – Ryan Adams
4.     Lee Bains III & The Glory Fires – Dereconstructed
3.     Against Me! – Transgender Dysphoria Blues
2.     Strand of Oaks – HEAL
1.     Say Anything – Hebrews