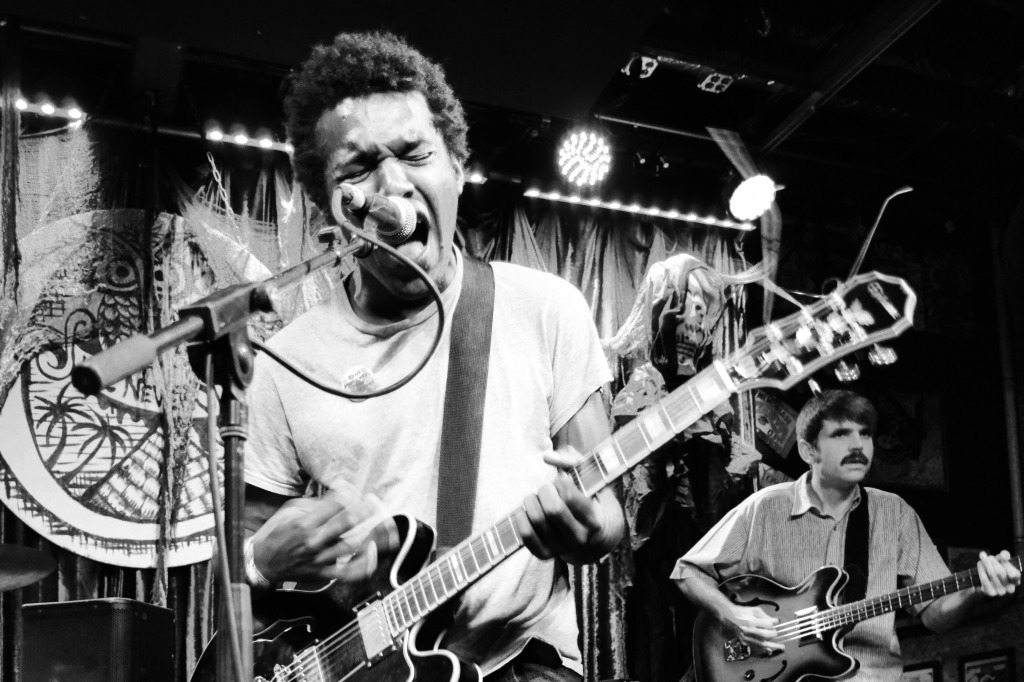 "I can't guess you guys aren't ready for that yet…" -Marty McFly-
The lights were dimmed when Benjamin Booker took the stage. The crowd cheered. As the room lit up, so did he. Booker smiled as he strapped on his guitar – the last time he appeared human while on stage. The moment he began to play, he turned into a wolf; a man possessed with singular focus and a handful of demons. The crowd stood with mouths agape, trying to make sense of the beautiful cacophony on stage.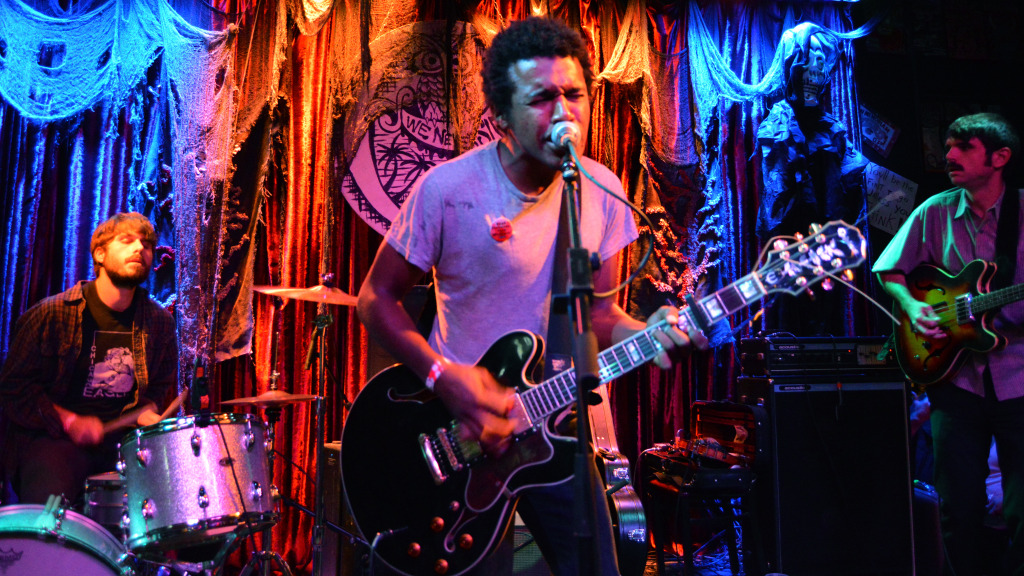 There is a beauty in passion and simplicity, and Benjamin Booker has both in ample supply. Between all three guys on stage, there wasn't one solo or lead part. No one stood out because no one needed to. Part of the punk rock aesthetic attributed to Booker probably comes from this. The stage seems to be an unselfish place for the band. They thrive on dynamics and living in the tension. You can turn a burner to 10 and boil over, anyone can do that. The art is in getting to that boiling point and then pulling back to a perfect simmer and hanging out there as long as you can.
One thing that particularly struck me is Booker's voice sounds exactly the same live as it does on album. I assumed part of the ambiance and grit of his vocals was studio magic but I guess I probably should've known better. The fact that his neck veins pop out like road map highways is just further proof that he is genuinely laying everything out on stage.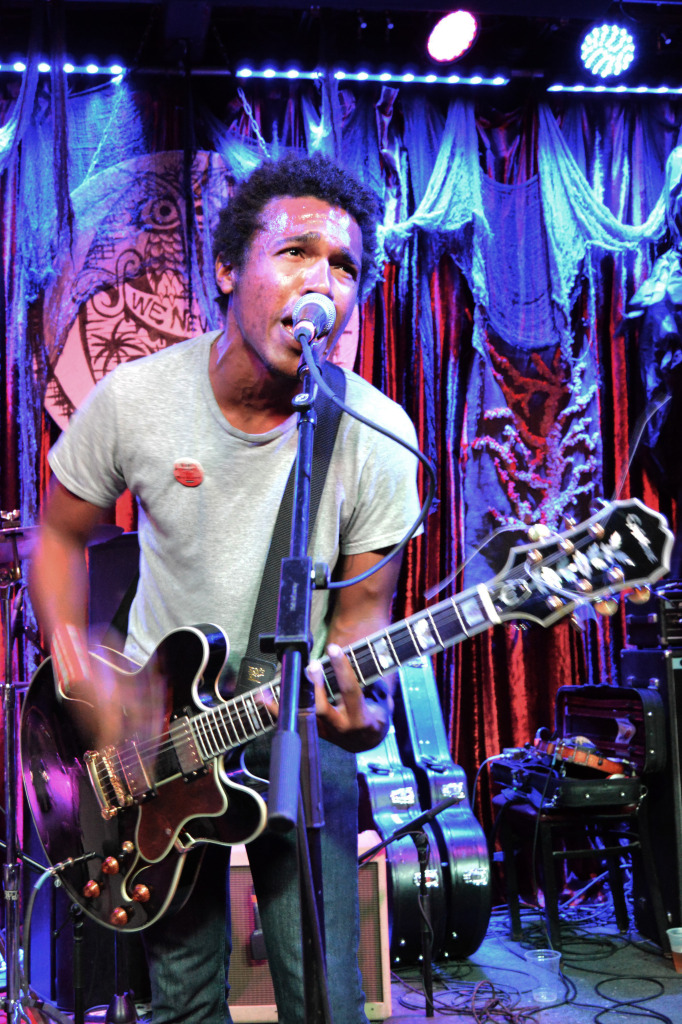 Seeing a band on their freshman outing is special because they have just one set of songs that they play ferociously. Judging by the sold out club shows, tv appearances, ACL chatter, that ferocity seems to have paid off already. This was the last time Dallas will get to see Benjamin Booker in a little room, slumming it with the rest of us.
Back to the Marty McFly quote and audiences with mouths agape. How do you respond to a show like we saw? There are two kinds of motionless crowds, one is a vacuum and the other is a trophy. Friday night at Three Links, Benjamin Booker took home a trophy – he and his band stunned an audience. We've all heard blues/punk/soul/rock and a variety of combinations thereof but it was the intangible that made us all step back in amazement. Most of us weren't sure if we should sway to the beat or jump up and down like we used to when we were young, so we simply stood back and soaked in every note.
peace,
daniel